Cluedo & Clue Miscellaneous
---
Miscellaneous
Clue Christmas Ornament:

There may have been others that were released in previous years (like the various Monopoly ornaments), but none that I'm aware of. Just released this year, and only available at K-Mart stores in the "World's Greatest Games" collection, this ornament features a miniature board with all six weapons and pawns on it, along with the Case File envelope with cards in it. Sitting on top of the board is a Santa in a detective outfit, holding some cards in one hand and a magnifying glass in the other (and it really magnifies!). Other ornaments in this series include Monopoly, Life, Twister, and Trivial Pursuit Genus IV. Retail at $5.99 each.
Text by : Timothy
Clue Christmas Ornament 2:

Very similar to the Clue Christmas Ornament (above) this version of the ornament differs slightly in that Santa is wearing a Santa Suit, rather than a detective suit, and half of his body is above the board, the other half is below.
Thanks to : Jon Cam
Clue Keychain:

This keychain looks like the current Clue box. The top flips open to reveal a miniature game board. Inside a drawer are die and a couple pieces (not sure which ones). They usually sell for around $3.99.
Text by : Timothy

I've finally got hold of one of these keychains (thanks Jaime!) so I finally know what it is. It is as Timothy describes it, but the items you get are a die, a dagger and a candlestick. It's a bit disappointing if you think you are getting a proper game but quite neat if you think of it as a novelty item.
03/06/02: It has become apparent that there are other weapons available than the dagger and candlestick. Damian Griffin found a revolver and a candlestick in his. Could all six weapons be out there?
Cluedo Keyring:

Very similar to the keychain above, a British version has been released with the UK 2000 cover instead of the US cover. The packaging of this version has been clearly labelled to say "Game CANNOT be played!" as like the US version, the keyring only contains one die and two weapons.
Thanks to Louise for the picture.
Clue Watch:

This snazzy unisex analogue watch features the Clue logo with pictures of the rope, revolver and candlestick.
Mrs. White Doll:

A disturbing little item which comprises of a plastic doll dressed like the American version of Mrs. White, along with a miniature game board and a Mrs. White Clue card.
Miss Scarlet Gift Card:

A limited edition gift card depicting a close-up of the Billiard Room section of the board, the rope, the case file, Miss Scarlet's counter and a note saying "Memo From Miss Scarlet - Meet me in the Billiard Room. Bring the rope. - S."
Clue Cookie Tin:

A tin of cookies/biscuits, with a picture of the Clue game board on the top.
Clue Bi-Plane:

CLUE has been a family favourite for generations! Now you can obtain a limited edition CLUE die-cast Bi-Plane and admire the authentic and familiar details! This item is fun, nostalgic and sure to become a family heirloom. It's crafted with a pilot, navigator, and even a propeller that spins! You'll be proud to display this plane in your home year-round. And it's sure to be the centre of attention on your desk, shelf or holiday tree! Order today and hurry before they fly away! It is available at www.hasbrocollectors.com for $19.95.
Text By: HabsroCollectors.com, provided by Harrison.
Cluedo Model T Van:

Limited edition Lledo SP6 Model T Van with Cluedo logo on the side. Only 500 such vans were made.

Clue "Johnny Lightning" Cars:


In April 2004, "Johnny Lightning" released two model cars for each of the six suspects. The cars chosen are suitable for each of the characters, in the 1963 and 2003 sets; are painted the relevant colour and have pictures from the set on them (click images to enlarge). The cars chosen were:

Mrs. White: '55 Ford Panel Van - '01 PT Cruiser
Professor Plum: '48 Tucker Torpedo - '98 Chevy Camaro
Miss Scarlet: '54 Chevy Corvette - '03 Corvette Convertible
Mr. Green: '57 Lincoln Premier - '99 Dodge Viper GTS
Mrs. Peacock: '59 Cadillac Eldorado - '02 Cadillac Escalade
Colonel Mustard: '60s Jeep CG - '00 Hummer
Cluedo Instant Scratchie (Australian lottery scratchie tickets):

These have just been released in Australia for $3. They are 16cm by 10cm and have a miniature version of the Cluedo game board and a solution box on one side of the ticket - you scratch the rooms. On the other side is a list of characters, rooms and weapons under the title of "Your List" which you scratch (there is also a prize column);


Here are the instructions, as printed on the back:
1. Scratch one of the nine room panels (HALL etc.) pictured on the "GAME BOARD" to reveal two symbols. The symbols revealed in a room panel will be either a "SUSPECT" and/or a "WEAPON" and/or a "ROOM". For each symbol revealed in that room panel, scratch the equivalent/same "SUSPECT" name and/or "WEAPON" name and/or "ROOM" name shown on "YOUR LIST".
2. Repeat step '1' for the other eight room panels.
3. By the end of the game you will have scratched and revealed eighteen symbols in nine room panels on the "GAME BOARD", and scratched a total of eighteen of the "SUSPECT", "WEAPON", or "ROOM" names on "YOUR LIST".
4. One "SUSPECT" name, one "WEAPON" name and one "ROOM" name will remain unscratched on "YOUR LIST". If you have correctly played the game these "YOUR LIST" names will not match any of the symbols that appear in the nine room panels on the "GAME BOARD".
5. Scratch the "SOLUTION" panel on the "GAME BOARD". Each symbol in the "SOLUTION" panel that matches a remaining (unscratched) "YOUR LIST" name wins the money amount shown under "PRIZE" beside that "YOUR LIST" name.
You can win up to three times on this ticket.
Text by : Sephi
Play Bites - Cluedo Scratch Card Detective Game :


Cluedo for the person in a hurry! In this shortened version of the game for either one or two players, you have a scratch card which has a list of all the cards, the murder cards, the cards in your hand and the cards in you opponent's hand (if you play the two player game). You scratch off the silver panels next to a suggestion - and it will tell you how many cards you got right. The idea is to work out whodunit, with what and where, by scratching off as few panels as possible. A box contains six scratch cards and a keyring scratcher. (Images show the British and American versions).
Cluedo "Pub Quiz" Machine:

A very popular arcade/pub quiz/fruit machine in which you move around the edge of the board by answering trivia questions correctly. Whenever you land in a room you can make a deduction and are told whether each of the items are a murder card.
The jackpot is won by making the correct deduction; or a smaller jackpot by collecting all six suspects (by landing on their squares.)
Other tactics include getting a card to be told a clue (e.g. the murderer was a woman), a secret passage to jump to a room (the best of the cards) or extra lives for when you get a question wrong.
Cluedo Super Sleuth Fruit Machine:

Another arcade machine, this time in the standard "Fruit Machine" format and made by MayGay. Complete with nudge buttons and all, it has a £10 jackpot and accepts 10p, 20p, 50p and £1 coins.
DistaclorMR Mouse Mat:

Drug company "Lilly" have been promoting their antibiotic DistaclorMR with the tag line "Who Killed The Infection?" and used "Cluedo" as it's motif. One gimmick was a mouse mat with a reworking of the board - renaming the rooms as "The Surgery", "The Treatment Room", "The Dispensary" & "The Waiting Room". There is a clear fluid trapped under the clear plastic cover with some of the weapons floating in it.
Text by : Marty
DistaclorMR Tissues:


Also in the DistaclorMR promotion (see above) was a box of tissues with clue pictures on the sides; and the tissues themselves had weapon patterns on them. (Thanks Marty!)

Eagle's Eye Clue Sweater:

This sweatshirt is from "Eagle's Eye" and is primarily black; with the "Hall", "Ballroom", "Conservatory", "Study", "Library", "Billiard Room" and "Lounge" on the front, both in word and illustration. It has "Rope" on one sleeve and "Candlestick" on the other. The back has "Clue" in big letters with the colourful playing pieces. The buttons are covered with multi-coloured yarn. There are multicolored "?"'s in between the buttons.
Thanks to: Jon Cam
Jack In The Box Clue Magnifying Glass:

This Clue magnifying glass comes from the US fast food chain "Jack in the Box".
Thanks to: Jon Cam
Cluedo Christmas Crackers:


These Christmas Crackers that were released in the UK for Christmas 2001 (and sold in the shop Boots) are a bargain! For £10 (or in the deal 2 for the price of 1) you get 6 crackers - each containing a hat, suspect sticker and a trivia question related to the character (e.g. White's is "What is the white trail behind a jet plane composed of?") - plus a complete version of the 2000 edition of the game! The game comes packaged in a box covered in the newspaper article from the cover of 2000 and the quote:

'Murder, you say?'
'Unquestionably.'
'But who, where and how?'
...All the answers will be revealed inside.

The cards, playing pieces, weapons and dice are the identical ones from the 2000 game and the board is the same board, but chopped into jigsaw pieces!
So basically, for 5 pounds you get a more portable version of the game, plus more than the 18 pounds version! Bargain!

BTW, the answer to the question above is "Ice Crystals".
Thanks to: Bob Cook and Louise for telling me to go to the shops!
Radio Times Dick Emery Cluedo Cover:

This copy of the Radio Times was being sold by ChildhoodToys.co.uk on Ebay. It is the TV guide for the UK BBC channels for 5th - 11th January 1980 and has a feature on Dick Emery. The Cluedo spoof is for some sort of detective show - if anyone knows what, please contact me. Click on the image to zoom in.
Ginger Meggs Cluedo Cartoon Strip:

James Kemsley, who draws Ginger Meggs - "The most popular comic strip in Australia" [Comics.com] has kindly sent us a Ginger Meggs Cluedo strip. Click the image on the left to view it. Also check out the Ginger Meggs website for more of James' strips. Thanks go to him.
Clue Lego Minifigs (Unofficial):

eBay seller wag.footsteps had the fun idea of combining Lego pieces from several sets, to make a cast of Clue characters along with a weapon each! Click on the picture left for a better look.

Michael Ozlawiz writes:

Scarlet's shirt is taken from the pizzeria set. The lead pipe she is holding is a Ron's magic wand from the Harry Potter Legos. I don't know where the face came from and her Lego hair color is hard to find.
Mustard is better known as Baron Von Baron (Lego currently has him named Sam Sinister, which is actually the name of his old sidekick). He is included in the Adventure sets. The candlestick he is holding is the bottom of a lightsaber from the Lego Star Wars collection.
Mrs. White is a cook. There are many Lego sets including cooks exactly like her. The knife she has is not unique in the Lego world.
Plum is a combo of many things. His Hair belongs to Draco Malfoy from the Harry Potter Legos. His face is that of a scientist from the retired Time Twister sets. His shirt is from a goblin from the Harry Potter sets. His pants are Professor Snape's from the Harry Potter sets. The gun is included in many sets.
Most of the pieces on Mrs. Peacock seem to be retired except the hat, arms, and pants. The rope she carries is in many sets but is usually used as a vine.
Mr. Green is from a retired Lego Western set. His wrench could be from a lot of sets. Trust me. I have all the Harry Potter sets and a lot of these other sets and if I don't have them I've seen them in my issue of Lego Magazine I receive every other month.
Thanks to Michael Akers, Adam Seirafi, Michael Ozlawiz, Daniel Cogburn and wag.footsteps for their input to this item.
Clue: The Movie Piano Sheet Music:
Michael Akers tells me that piano sheet music is available for the Clue: The Movie main theme. If anyone has any more info then please let me know.
Cluedo On The Phone:

"The Sun" and "News of the World" newspapers have teamed up with Eckoh Technologies to create a Cluedo telephone quiz game. Click the image left to see the advert. Please note that this if a British telephone number and has the following disclaimer:
"Calls cost 60p per min. Calls will last no longer than 10 mins but will generally be substantially shorter. Calls from mobiles will be cost higher. You must be 18 or over to play the game and seek bill payers permission. Additional terms and conditions apply. Please call the "Cluedo On The Phone" information line on 08712 449 091 for full terms and conditions and how to play the game."
Please also note that international phone calls will cost SUBSTANTIALLY higher and I doubt will be eligible to play.
Thanks to: Louise
Wendy's Clue Kids Meals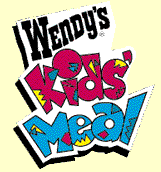 The Wendy's chain of restaurants have started giving free Clue gifts away with their kids meals.
These are : Alias I.D. Kit, Red Reveal Game, Pocket Watch Magnifier, Modern Professor Magazine, Magnet Puzzle Game/Magnet Wand with Sticker and Secret Safe - all of which are detailed below.
Alias I.D. Kit

Go under cover! Use this I.D. kit to change your identity when working on those "Top Secret" cases!
Text by : Wendy's

Red Reveal Game

A-mazing! Work the red disc through the maze, get the hidden clues, and solve the case!
Text by : Wendy's

Pocket Watch Magnifier

Look a little closer! It's not a pocket watch, it's a magnifying glass complete with a red light - perfect for late night detective work!
Text by : Wendy's

Modern Professor Magazine

Read between the lines! It's not just a magazine, it's also filled with secret functions to make you the ultimate crime solver!
Text by : Wendy's

Magnet Puzzle Game/Magnet Wand with Sticker

Piece together the clues! Use the magnet wand to move the pieces around and create a cool scene!
Text by : Wendy's

Secret Safe

The Secret Safe is just a molded plastic yellow and red box with a magnet on the back and a removable lid. It has been used with a couple of other promotions in the past and doesn't actually have anything on it that refers to Clue.
Text by : Steven

And, of course, for children under 3, there's a Secret Safe!
Text by : Wendy's
© Paul Howls, 1998-2004
Cluedo & Waddingtons are © Hasbro International Inc. Distributed in the UK. by Waddingtons Games, Castle Gate, Oulton, Leeds LS26 8HG